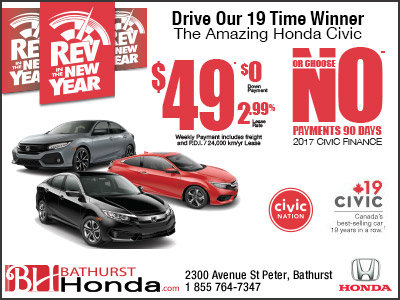 Take advantage of the sales event at Bathurst Honda!
Lease the all-new 2017 Honda Civic starting at only $49 per week, $0 down and 2.99%.
OR choose no payments for 90 days when financing a 2017 Civic!
This offer is valid until February 28th, 2017.
Some conditions may apply.
Hurry up and book a test drive today!
Book Your Test Drive
Get Your Price