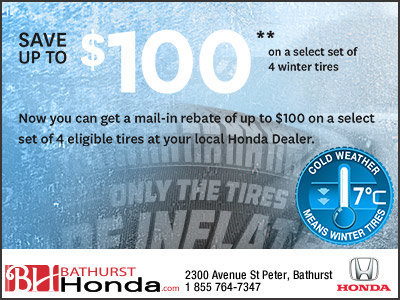 Colder weather means winter tires, and Bathurst Honda is here to help.
Save up to $100 on a select set of 4 winter tires!
With this mail-in rebate, you can't go wrong!
Contact Bathurst Honda for more information about our tires.
Conditions may apply.
Hurry! This offer is for a limited time only.
Order Your Tires
Contact Us