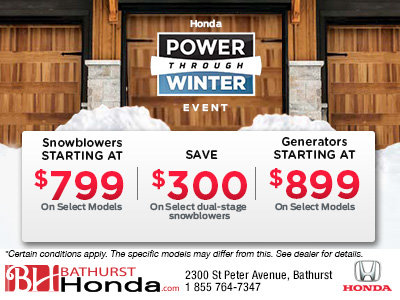 For a limited time, take advantage of these winter deals:
- Get a snowblower from $799 on select models
- Save $300 on select dual-stage snowblowers
- Get a generator starting at $899 on select models
Conditions may apply. This offer ends on February 28th, 2018.
Book an appointment and visit us today!
Book Your Appointment
Contact Us